GEORGIAN SCRIPT

GLAGOLITIC ALPHABET

CYRILLIC ALPHABET
(Russian)

OLD HEBREW ALPHABET

LINEAR HEBREW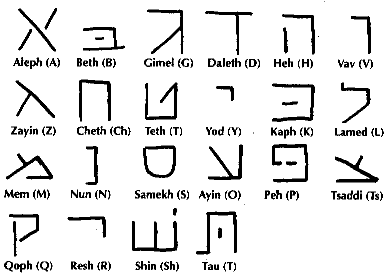 VOYNICH
Wilfrid M. Voynich (the antiquarian book dealer) bought a number of mediaeval manuscripts In 1912, from an undisclosed location in Europe. Among these manuscripts was a lavishly illustrated manuscript system of 234 pages, written in an undiscovered script.
He took it to the United States and started a campaign to have it deciphered. Almost 100 years later, the Voynich manuscript is still probably the most elusive puzzle in the world of cryptography. Not even a single word of this script, written probably in the second half of the 15th Century, can be deciphered.
The Voynich manuscript has long been adopted by the Cthulhu mythos ---it thrives on this kind of blurring between reality and fiction.
Thanks to Daniel U. Thibault for the heads up on this script.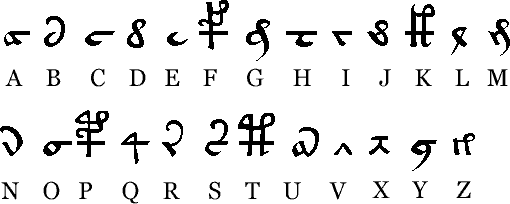 CHEROKEE SYLLABARY
In 1923, "Sequoyah" a Cherokee indian who could neither read nor write, invented and developed this Cherokee Syllabary independently of any other writing system.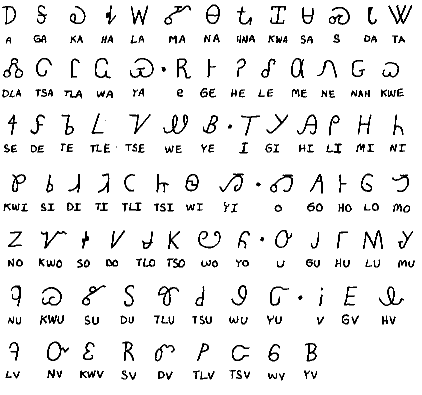 ---
Use the arrows below to go to the next page
© 1992 Dino Manzella Copyright Registration # TXu 540-165 All rights reserved.